Century-old drug could provide new approach to autism
In a small, randomized Phase I/II clinical trial (SAT1), researchers at University of California San Diego School of Medicine say a 100-year-old drug called suramin, originally developed to treat African sleeping sickness, was safely administered to children with autism spectrum disorder (ASD), who subsequently displayed measurable, but transient, improvement in core symptoms of autism.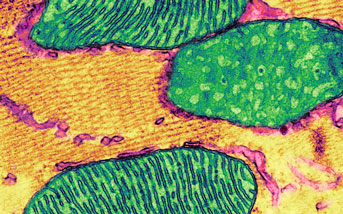 ASD encompasses a group of developmental disorders, often characterized by communication and language difficulties, repetitive behaviors and inability to socialize. The Centers for Disease Control and Prevention estimate that ASD occurs in 1 in 68 children, with the condition 4 times more common in boys than girls. ASD has no single known cause, but may involve both genetic problems and environmental factors, such as viral infections, pollutants or complications during pregnancy. One of the aims of the SAT1 study was to test the cell danger hypothesis as a possible unifying theory that contributes to the pathogenesis of ASD.
Writing in the Annals of Clinical and Translational Neurology, first author Robert K. Naviaux, M.D., professor of medicine, pediatrics and pathology at UC San Diego School of Medicine and colleagues describe a novel double-blind, placebo-controlled safety study involving 10 boys, ages 5 to 14 years, all diagnosed with ASD.
Five of the 10 boys received a single, intravenous infusion of suramin, a drug originally developed in 1916 to treat trypanosomiasis (sleeping sickness) and river blindness, both caused by parasites. The other five boys received a placebo. The trial followed earlier testing in a mouse model of autism in which a single dose of suramin temporarily reversed symptoms of the neurological disorder.
The results in humans were equally notable, though the purpose of the SAT1 trial was fundamentally to test the researchers' underlying theory about a unifying cause for autism and to assess the safety of suramin, which is not an approved treatment of ASD. In fact, there are no approved drugs to treat the core symptoms of ASD.
All five boys who received the suramin infusion displayed improvements in language and social behavior, restricted or repetitive behaviors and coping skills. Assessment of improvements was based upon observational examinations and interviews using standardized tests and questionnaires, such as the Autism Diagnostic Observation Schedule, 2nd edition (ADOS-2), the Expressive One Word Picture Vocabulary Testing (EOWPWT), the Aberrant Behavior Checklist (ABC), the Autism Treatment Evaluation Checklist (ATEC), the Repetitive Behavior Questionnaire (RBQ) and the Clinical Global Impression (CGI) questionnaire. To minimize misinterpretation of natural day-to-day variations in symptoms, parents were asked to mark a symptom as changed in the 6-week CGI only if the symptom lasted for at least one week.
The researchers found that ADOS-2 scores were improved in the suramin treatment group at six weeks, but not in the placebo group. Specifically, ADOS-2 scores improved by -1.6 points in the suramin group, but did not change in the placebo. Children who have a score of 6 or lower in ADOS-2 may have milder symptoms but no longer meet the formal diagnostic criteria for ASD. A score of 7 to 8 indicates the child is on the autism spectrum. Nine and above classifies the child as autistic.